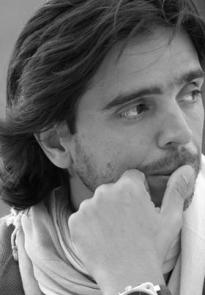 Artist Profile
Fernando Guerra is a Portuguese and has photographed Siza's architectural masterpieces.
Fernando Guerra was born in 1970, Lisbon Portugal. He graduated from architecture Lusíada University and worked in Macau as an architecture from 1994 to 1999. Guerra's training in architecture allows him to capture a view of the architectural piece as the architect has intended, having an understanding of its value.
In 2007, Fernando was certified by Epson Digigraphie® as an authorized digital professional photographer. In 1999Fernando Guerra and Sérgio Guerra founded studio FG+SG promulgating the various architectural works they photograph. His work is represented in various private and public collections. 
| | |
| --- | --- |
| Biography  |   |
| 1970 | Born in Lisbon  |
| 1993 | Degree in Architecture from Lusíada University in Lisbon  |
| 1994-1999 | Worked five years as an architect in Macau  |
| 1999-2005 | Taught Projecto II for the Arquitectura da Arca-Euac (Escola Universitária das Artes de Coimbra) course |
| 2007 | Certified by Epson Digigraphie®  |