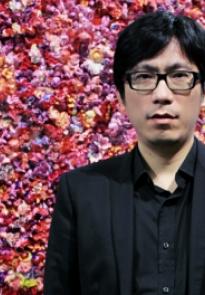 Artist Profile
Xu Zhen was born in 1977 in Shanghai, China, and graduated from the Shanghai Arts and Crafts Institute in 1996. Unlike many of the Chinese artists who graduated from prestigious art academies in China, Xu Zhen was considered an outsider in the art circles. Nevertheless, he quickly acquired the same fame and status of many of his contemporaneous artists. Working with installation, performance, and video art, Xu combines dark humor, irony, and elements of shock in his work as criticism of societal assumptions and structures.
Aside from being an artist, Xu Zhen is also a curator. He has co-curated several major exhibitions in Shanghai and in 2006 was one of the initiators of the online contemporary art forum, Art-Ba-Ba.
Artist Xu Zhen is the youngest Chinese artist to have participated in the thematic exhibition of the 49th Venice Biennale. After a series of major international exhibitions, Xu Zhen is now highly recognized in the art world both in domestic and overseas. In 2009, Xu Zhen created Madeln Company to continuously explore various methods of artistic creation. He is involved with contemporary art through multiple identities. His highly recognizable Under Heaven series is comprised of works that feature a new visual form of twisted, sweet, dazzling cream flowers, which serve as references to new pop art in the context of globalization.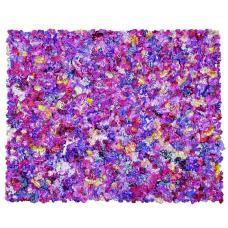 [XZ001] - Under Heaven-2808IF0146
Oil on canvas laid on aluminium board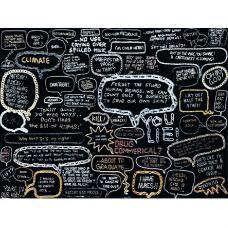 [XZ002] - Forget the Stupid Human Beings, We Can Count Only to Ourselves to Save Our Skin!
Metal chain, mirror finish stainless steel